Some years ago I had a blog on vintage hairdressing. 'Salon Beryl' was a nod to an old salon in Edinburgh that I used to walk past frequently. It had a lovely Deco sign outside which read 'Salon Beryl' I don't think it's there anymore (shame) but it led me to create a character based on Beryl, who I imagined to be a terrifying coiffeuse who was lodged firmly in the 1930s. (I'm sure the real 'Beryl' if she existed was lovely!

Anyway, we're attending Ramsey 1940s show later this month and Maison Beryl will be resurrected! (mwa ha ha) to put on a display about 1940s hairstyling. We'll be displaying as the 'bombed out' Maison Beryl under canvas (Well, there is a war on!) If you fancy a trip down nostalgia lane here's a link to the old blog
http://salonberyl.blogspot.com/

and if you'd like to come along and say 'Bonjour' a Mme Beryl, pop along to Ramsey in Cambridgeshire.

http://ramsey1940sweekend.info/

See you there?
Well, it looks as though some fool had tried to hack my account.... *sigh*

But I'm back and if you see anyone using my name 'Katiespitfire' please, don't accept cheap imitations!

xx
Apologies to Sir Billiam of Idol for stealing his lyrics...I've been trying very hard to be cynical about this forthcoming Royal Wedding. It's odd that I'm so ambivalent towards modern Royalty, when I collect vintage Royal Memorabilia! Anything from Dutch Royalty, (big fan of Wilhelmina) to George VI and Queen Elizabeth, The Queen Mother.

I'd love to host a vintage street party, no-one here seems bothered. I've asked neighbours, 'well if it's sunny we'll have a BBQ' to younger people I know 'I can go out drinking on the Thursday as I don't have to go to work on the Friday'

I remember the Silver Jubilee in 1977 ** (only just, I was 4 years old) and being hugely excited to win a fancy dress competition at a village hall (I won a Royal Scrapbook fact fans) and I remember my sister having a 'Lady Di' haircut in 1981 and the fact that she was not happy about sharing her birthday with the Royal Wedding (and we all know how that ended) and my Dutch friend sends me magazines about about European royalty so I can practise reading Dutch)

I wish I could be enthused about this wedding, I wish them all the best and perhaps we'll get swept up with the excitement that one of my neighbours grandchildren feels. She already has a glittery tiara and I've given her some long white gloves, she's desperate to be a glittery fairy princess for the day!

Whatever you're doing to celebrate, or if you're just taking the opportunity for a long weekend, have a good one. And if you want somewhere to go on the Bank Holiday Monday, may I reccomend East Kirkby who are holding their American Air Day!

** Thanks to Bernadette who pointed out that it was 77 and not 75...dementia has set in.

Some of my really chipped, broken and well loved coronation mugs! I love 'em!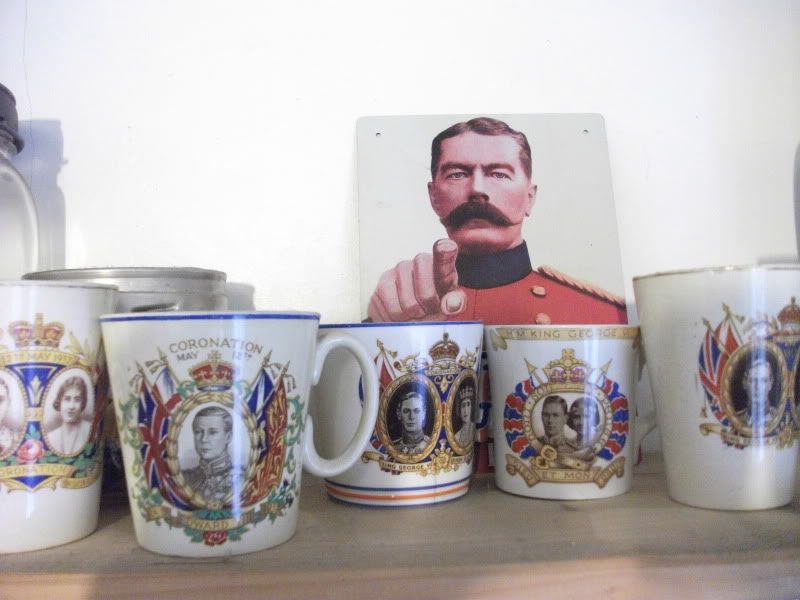 Juliana and Bernard, bought on a trip to the Netherlands
.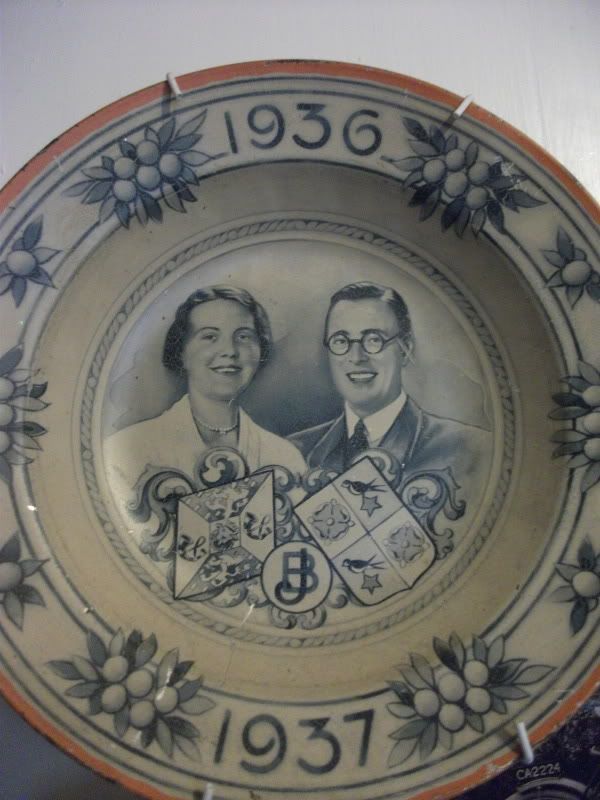 My favourite apron *ever* it was £5!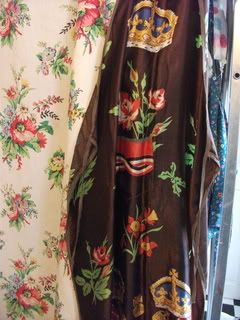 Current Mood:

ditzy

Current Music:

Apple Blossom Time
So imagine it's August/September 1939. Your post arrives (probably at about 7am unlike our modern postal service) and with it comes a plethora of paperwork from The Ministry of Information.

It must have been baffling and terrifying, I'd not seen one of the letters before, I think it must have been final confirmation that war was coming and was now unavoidable. I cant think of a modern comparison, I remember people panicking when the Government delivered leaflets on Swine 'Flu, but to receive word from the Ministry that you may be bombed or gassed must have been very nervewracking indeed.

Here are some of the leaflets in my collection.

Phew......Too much information! (C)
Current Mood:

nervous

Current Music:

Hop, hop, hop in the shelter!
Happy Easter! Hope you're all going to enjoy a long weekend with family or at least eat your own body weight in chocolate and complain about repeats on the TV...

On a family theme I've decided to dedicate this post to children in wartime. For all the children who stayed at home in the big cities and saw it through the blitz, to the poor little ones evacuated to the country away from their families to those tragic children who perished on the journey to safety in Canada and the USA on ships like The City of Benares and those who sadly never got to know Daddy.
Children and civilians always bear the brunt of enemy action (please note, as usual ALL images are copyrighted and belong to me. If you would like to use one of the photographs please contact me.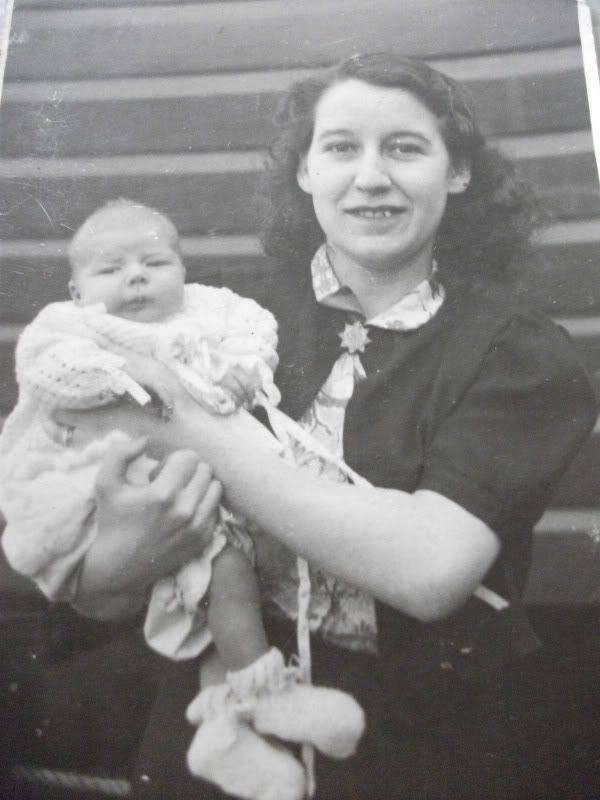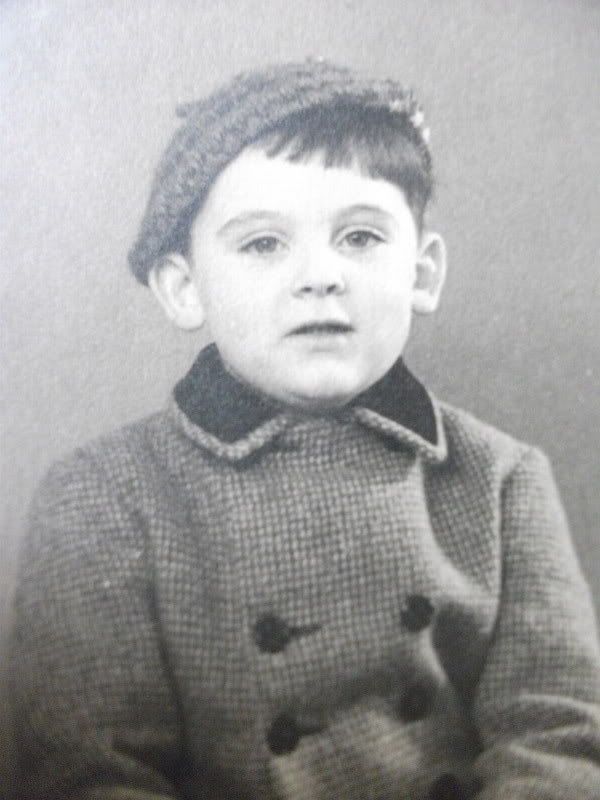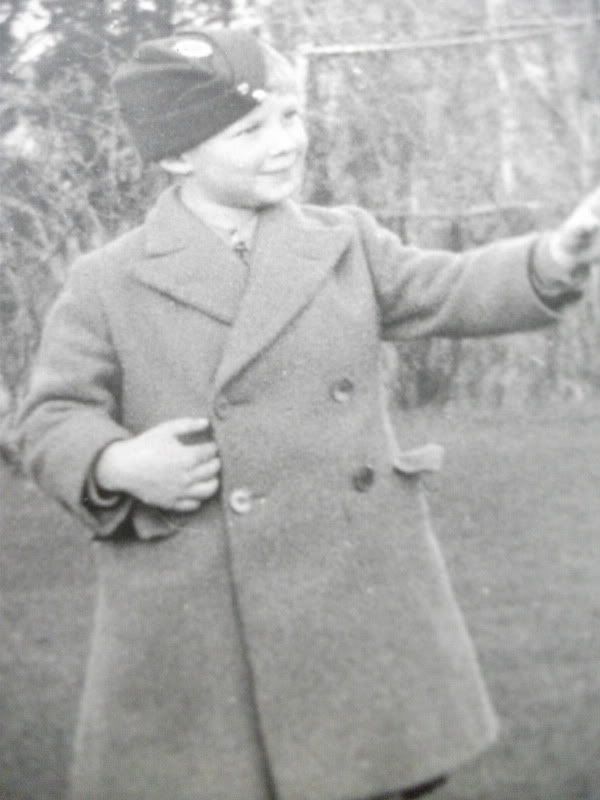 Current Mood:

chipper

Current Music:

Goodnight Children Everywhere, Vera Lynn
Well, got a few techie problems to sort out, but hopefully I shall be posting far more stuff on here as well as starting a website.

Bear with me!
xx
Current Mood:

artistic

Current Music:

Room 504
I don't normally promote stuff I do on here..but this is in a good cause.

Sunday 29th May (Bank Holiday weekend) we're having a little bash at the Village Hall at East Kirkby. We're up at the Aviation Heritage Centre for their amazing RAF event. It really is a good weekend, living history bods come from The Netherlands and Czechoslovakia to participate. There's a hangar dance on the Saturday night (£12 a ticket, contact the museum for more information) and a group trip to the Kinema in the Woods at Woodhall Spa on the Sunday (brilliant) and Sunday nights tend to be a bit of a loose end. So, if you fancy it then drop me an email.
Here are the details on Facebook.


http://www.facebook.com/#!/event.php?eid=128866697178983


It's a great little venue and all proceeds from the Raffle will go to the museum which does the most amazing work in ensuring that the men and women of Bomber Command will never be forgotten. Something the staff there care passionately about.
Current Mood:

cheerful

Current Music:

Flying Home, benny goodman
The 40s scene has really taken off in the last few years. Events that used to consist of about 20 people or so are now extravaganzas of biblical proportions with a huge section for sales of memorabilia and vintage clothing. There are magazines, websites and forums dedicated to the scene.

So with every growth comes the rip off merchants. When I first got into this hobby many years ago, I was ripped off. I was charged £90 for what I was told was an ATS Battledress. That was (and still is) a lot of money. Then there were boots to find, a hat, the correct badges and a respirator bag.

All in all it cost me well over £180.

I felt fantastic wearing it for the first time. Boots polished, hair set and a spring in my step.


'Where did you get your uniform?' a Woman in impeccable ATS service dress asked me.
Glowing with pride I told her it was from a certain trader and that I had sourced the other items myself.

'Well, your hat is ok, so are your boots but that's a man's 47 pattern Battle Dress and totally wrong, and your respirator bag is late war.'

'oh...but I was told'

'You were ripped off love' she said 'I'd ask for your money back'

Well, of course the trader wouldn't refund, despite selling me the items as authentic. 13 years ago there were no decent books like the Brayley and Ingram guide to women's uniform, websites like Katy's 'Blitzkrieg baby' weren't around.

I felt totally hacked off.

Things it would seem never change. Whilst the trader who sold me my kit is long since out of business other sharks still operate. They tell people about their 'hours of research' and '100% authenticity' when actually, the kit is wrong.

My advice is this. Research, research, research and if you're not sure? There are some great honest traders out there. Dave Bagnall has always been totally honest with me as have Sabre Sales and Della Rebours (tailoress)

If you're still not sure, ask someone who has been there, been ripped off and then made damn sure that noone else gets ripped off either.


Current Mood:

angry

Current Music:

Goody goody, Henry Hall,
Well, Happy new year to y'all! Mine didn't go brilliantly, having spent most of it being sick! On the mend though so I've started thinking about new sewing projects.
I just ordered a lovely 1937 suit pattern from one of my favourite sites www.evadress.com

She sells a whole range of original and reproduction patterns going all the way up to an incredible 48" bust! (blah blah blah...they didn't have hefty folks then...Yes they did and here's the proof size fascists!)

I'm also making some hats which I have done in ages but had forgotten how much fun it is! Amazing how easy it is, I'm always amazed at how much originals are, but some of the repro's are keeeerching! (and not that great either!)

Still working on 1850s kit and more WW1 kit, blimey..there'll be flames coming out of my sewing machine!!!! (ok, except for the 1850s kit, its all handstitched)

Kate x

Current Mood:

sick

Current Music:

'life is just a bowl of cherries'
I found these photographs last year in possibly the best collection of wartime photos I own. It covers everything...ARP, NFS, AFS, Land Army, civilians, Even Americans and Belgians!

The best thing for me is that a lot of them are named and I can find out if they survived the war or not.

Sadly, I don't think these boys, David and Geoff did. They served with the RAAF at Holme on Spalding Moor and in 1942 they had a bad winter. I wonder those Aussies thought of our weather? There are some great photos of them playing in the snow and clearing it. Even one lunatic trying to cycle in full flying kit through the snow!

It must have been a nice break for them from flying. I think sometimes we forget that most were only 18 or 19, just boys really. We have so much to be thankful for, boys like David and Geoff of 458 Squadron.

Let's raise a glass to them this Christmas, them and the erks on the ground , the Meteo chaps and the WAAFs who had to watch them take off and perhaps not return.

Current Mood:

ditzy

Current Music:

Have yourself a merry little christmas..Judy Garland.